Published recently: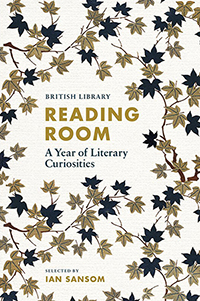 Reading Room: A Year of Literary Curiosities is a playful and provocative collection of 365 extracts sourced from the British Library's collections, encompassing a wide range of great works in literature, poetry, essays and letters, historical and scientific treatises along with a myriad of eclectic imagery. With 120 colour illustrations.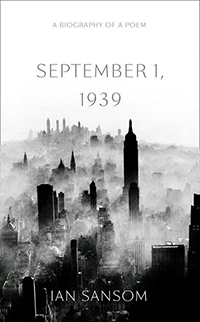 September 1, 1939 is about a poet, about a poem, about a city, and about a world at a point of change. More than a work of literary criticism or literary biography, it is a record of why and how we create and respond to great poetry.
This is a book about a poet – W. H. Auden, a wunderkind, a victim-beneficiary of a literary cult of personality who became a scapegoat and a poet-expatriate largely excluded from British literary history because he left.
About a poem – 'September 1, 1939', his most famous and celebrated, yet one which he tried to rewrite and disown and which has enjoyed – or been condemned – to a tragic and unexpected afterlife.
About a city – New York, an island, an emblem of the Future, magnificent, provisional, seamy, and in 1939 about to emerge as the defining twentieth-century cosmopolis, the capital of the world.
And about a world at a point of change – about 1939, and about our own Age of Anxiety, about the aftermath of September 11, when many American newspapers reprinted Auden's poem in its entirety on their editorial pages.

'Entertaining and insightful' The Irish Times